The latest in lactose-free innovation
Europe dominates the market for lactose-free foods and drinks, and the market is becoming more complex and nuanced, as categories associated with indulgence come to the fore, according to Innova Market Insights.
Nearly two-thirds (65%) of European consumers who limit lactose in their diets do so for health and intolerance reasons, says the market researcher. Its data show global growth in lactose-free product launches has increased by about 8% a year since 2016, and Europe accounted for 72% of new launches in 2020. Indulgent product categories, like desserts and confectionery, have seen particularly strong innovation.
According to Timo Pajari, Senior Vice President, Food Solution Sales and Marketing at Finnish dairy company Valio, lactose-intolerant consumers often are most appreciative of lactose-free products when it comes to the more indulgent foods and beverages that they miss, such as café au lait, ice cream and panna cotta.
Lactose-free nutrition
Speaking at Fi Europe 2021 hybrid event, Tuula Tuure, Senior Research Scientist at Valio, said:
A 2004 study found double the incidence of bone fractures in lactose-intolerant people compared to lactose-tolerant people, for instance, corresponding with lower calcium intake.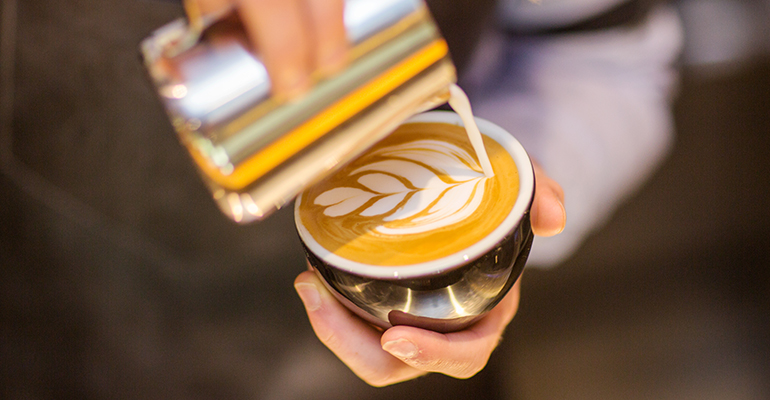 Plant-based
However, the lactose-free category has expanded beyond products made with lactose-free dairy, and an increasing number of foods and beverages features both lactose-free and vegan claims, with plant-based alternatives to ice cream and yoghurt highlighting their naturally lactose-free status.
Nevertheless, dairy products are recognised globally in dietary guidelines as an important source of nutrients, even though about 70% of the world's adult population is thought to be lactose-intolerant. From a nutritional standpoint, lactose-free dairy products provide a simple way to replace normal dairy without losing out on dairy-specific nutrients.
That said, manufacturers positioning plant-based products as lactose-free alternatives to dairy often are mindful of the need for fortification. Major manufacturers are active in this space, including Nestlé, which expanded its range of plant-based dairy alternatives in 2020, including coffee creamers, Häagen Dazs ice cream, condensed milk and non-dairy cheese, all made from rice, oat, soy, coconut and almonds. It fortifies its pea-based milk alternative with vitamins A and D, and underlines that it contains as much protein and calcium as cow's milk.
Bakery first
Categories like ice cream and frozen desserts, which are traditionally based on dairy, have attracted a lot of attention, but bakery remains the largest indulgence category when it comes to lactose-free claims. According to Innova, about 1.2% of newly launched bakery products carry a lactose-free claim, and this has grown an average of 5% a year over the past five years. By contrast, just 0.5% of all new ice creams and desserts carried such a claim, growing at about 3% a year over the same period.